It's the end of 2023, but SEO-specialists still use profile links as one of their link building strategies. Why do they do that? Does it make an impact on SEO?
In this article we'll find out:
What profile links are?

How helpful are they for SEO?

Where can you get them?

Should you order them or build them on your own?
What is a Profile Link?
Profile link meaning is a simple concept. Let's get into it. Have you ever signed up for an online platform or website? Maybe a favorite blog, a forum you often visit, or even a social media site? Surely you are. Linkedin, Youtube, Reddit, Quora – some of them. Typically, these platforms offer a space on your profile to add a personal website link. This added hyperlink is what's known as a profile link.
And yeah, 2023 is a year of many Google updates. But people still use profile links. People still think it's beneficial for their SEO.
Let's share an example. We have a top-quality platform, known as https://www.imdb.com/, Movies Reviews website. It's extremely popular, because it has a DR of 93, organic traffic is almost 500M users per month. Impressive, yeah?

But, how can you get a backlink from such a site? Even a free one? Certainly, it's time for a profile link. So, you register there, and now you set up your own profile. You have an opportunity to enter your bio, personal data, and even the website (simply saying, the backlink itself). The picture below shows how it looks like:

The completed profile with a short bio, which includes the backlink to the site you mention. It's simple. It's fast. Mostly, it's free (if you have enough time for doing it).
Now, why should you care about such links?
Volume: Every day, tons of people create online accounts across different platforms. Over time, with every new profile, the number of profile links pointing back to various sites can be massive.
Varied Value: It's crucial to know that all profile links aren't the same. A link from a respected and well-visited website is far more valuable than one from an unknown or spammy site. That what our example shows – it's a trusted big website. The link's value is fine.
So, the next time you're filling out an online profile, remember that the space for your website isn't just a throwaway detail. It's an opportunity. It's the chance to get one more free backlink. So, why not use it?
Profile Links role for SEO
Now, let's talk about the bigger picture: Search Engine Optimization. Backlinks, including profile links, play a vital role in SEO. But how exactly do profile links fit into SEO?
Backlink Diversity: In SEO, it's not just about quantity but quality (the rule we keep on writing about). Different types of backlinks (from articles, forums, and yes, profiles) give a fuller, more diverse picture. This can signal to search engines that your site is being recognized in various corners of the web. Mostly, according to our internal stats – 95% of the clients prefer to use profile as an additional method for their main link building strategies (which are guest posting, niche edits, editorial links etc).
Anchor Text Variety: Imagine a world where every link pointing to your website says exactly the same thing. Sounds fishy, right? Moreover, a little bit risky (Big brother, named Google watches you). Profile links often use brand names or simple URLs, providing a natural-looking mix to your backlink profile. This is one more common reason for using these links.
Referral Traffic: Beyond the direct SEO impact, there's another benefit. If your profile link sits on a site that's relevant to your niche, it might just lead interested visitors straight to your doorstep. And who doesn't like more traffic?
Reputation and Authority: High-quality profile links can subtly boost your site's authority. Think of them as small endorsements. While they might not shout about your website's value, they do whisper it.
Search Engines' Perception: Modern search engines, like Google, are no fools. They can spot the difference between natural links and forced ones. A genuine profile link on a reputable site? That's a thumbs up. Too many links on low-quality sites? That can raise eyebrows.
In total, profile links are not the magic bullet in SEO. But they are a piece of the puzzle. And like any puzzle, every piece, no matter how small, has its place. So, while they might not be the stars of the show, they do play a supporting role. While you do the SEO in the way it should be (powerful links, editorial approach, outreach connections), the profiles are ready to assist you.
Do Profile Backlinks work?
So, you're wondering if profile link building truly has an impact. Let's break it down:
Quality Over Quantity: It's not about how many profile links you have, but where they come from. A link from a respected site holds more weight than several from lesser-known ones. If you're interested to see the real impact – don't build too many links. Start with the lower amount, check the results. Then, repeat. You will check part by part – how helpful they are right for your situation.
Stay Relevant: If your profile link is on a site related to your area of expertise, it's more likely to be effective. A fitness coach with a link on a health forum? Good move. The same link on a site about car repairs? Not so relevant. Anyway, these types of links are cheap, easy to get ones. So people usually don't care much about the donor's relevancy – they usually buy it in batches.
Grow Organically: If you get many profile links too quickly, it can look suspicious. Building them over time seems more natural-looking. I'd recommend starting working with 10-20 links per month, and increase this monthly number every next period. It will make your growing link profile 100% natural.
Complete Your Profile: A link on a full profile with real interactions stands out more than one on a blank page. If you have an opportunity to add some extra content – do that. It helps. Really helps. Because a link among unique relevant content is always better than just a lonely link.
Yes, profile link building can work. But it's about being smart and genuine in your approach. Follow all the instructions and improve your month-by-month strategy to get the maximum impact and track it.
Profile link building benefits
Alright, so profile links can be useful. But what exactly do they give? Most of things we already wrote above, but let's make it even more clear.
Chance to improve the ranking
While one profile link might not skyrocket your site to the top of search results, several from quality sites can give a modest boost. Think of it as many small steps leading to a bigger result. Over time, these links can add up and help improve your site's visibility in search engines.
We have had different cases where the profile links showed good results after using them for 10 months. But, still – don't forget, it's not just about them. It's a complex strategy.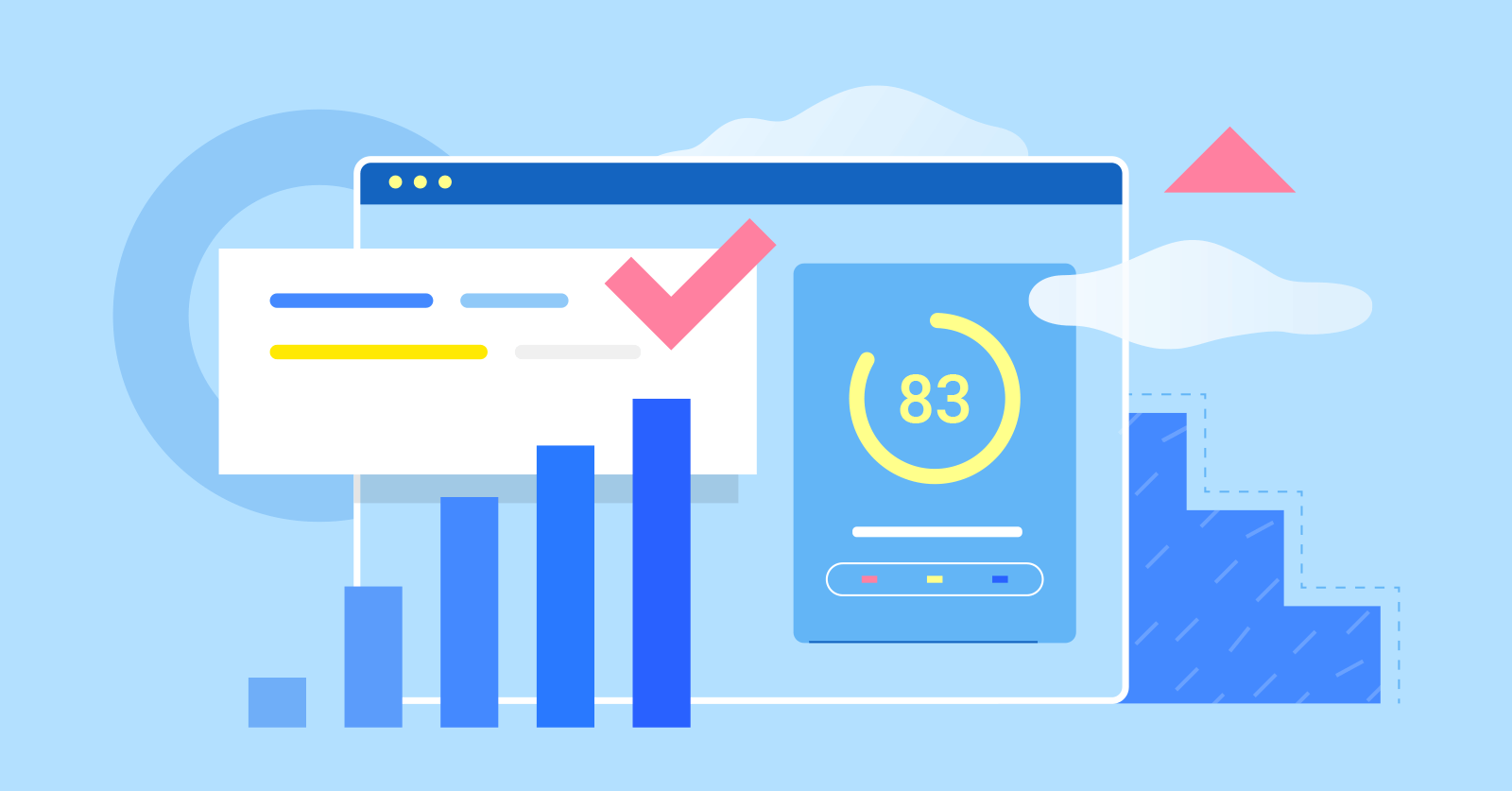 Some referral traffic
Beyond SEO, there's another perk. Profile links can direct people to your site. If someone stumbles upon your profile on a relevant platform and clicks your link, that's a potential new visitor or customer. It's a simple way to increase traffic without any aggressive marketing. Anyway, it's the lowest benefit of these links, because not many people are about to visit other's new members profiles on the platform. Especially when they click on the links in your bio. If you get clicks – you're a lucky man then.
Get more known
Having profile links on well-known platforms or forums related to your field can enhance your reputation. When people see your site linked across various trusted platforms, they're more likely to view you as an expert in your domain. Still, not that important, because as we told before – not many people are about to find you there.
What sites can you place Profile Links on?
There's a diverse range of websites where you can set up profiles and drop in your website link. Let's take a closer look at some of these:
Social Media Platforms
Sites like Facebook, Instagram, and LinkedIn are where most people hang out online. When you create a profile, there's usually a spot for your website. It's simple: set up, drop your link, and let the platform's massive user base do the rest.
Business Directories and Listings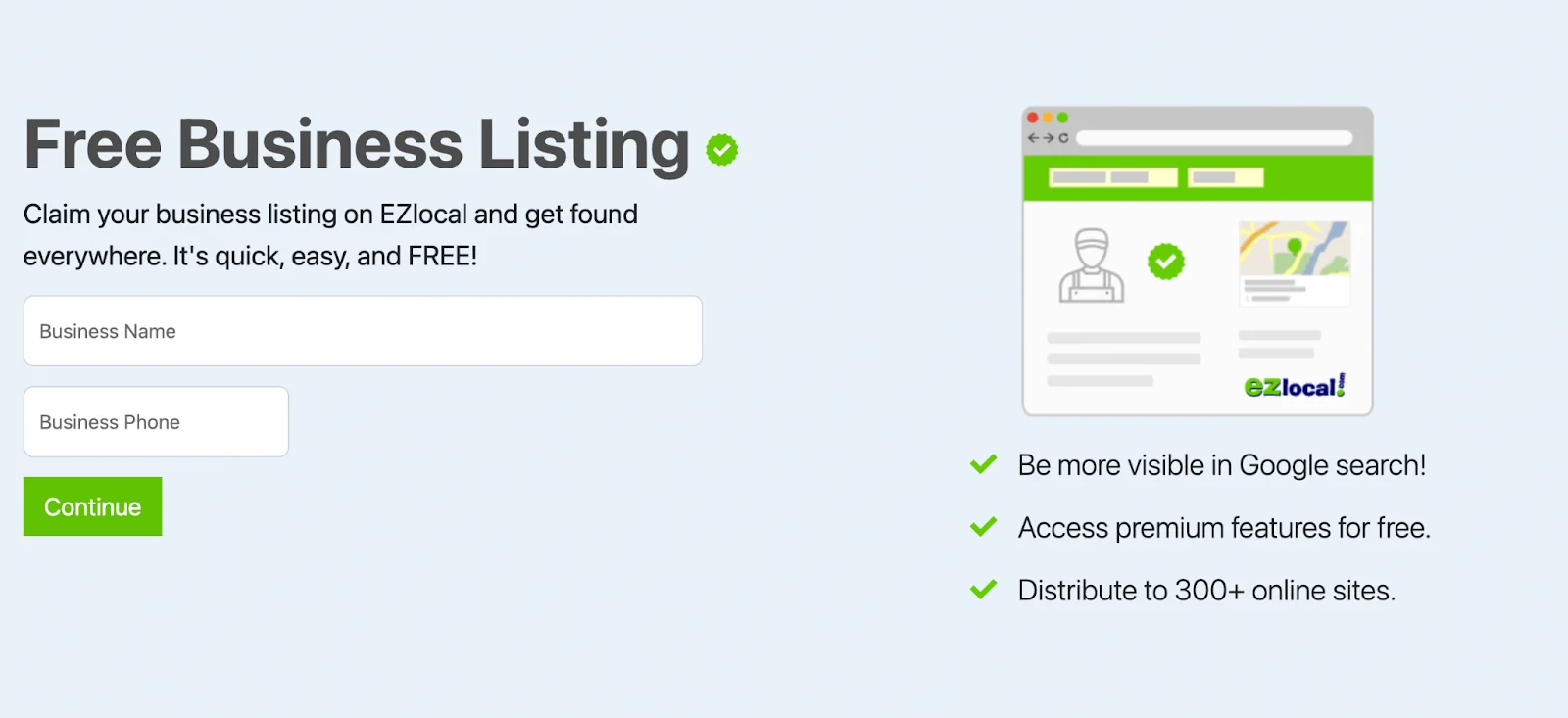 Think of local directories like Yelp or Better Business Bureau, EZLocal, Manta and others. Here, businesses get listed, and there's often a place for your website. If you're running a local business, it's a no-brainer to use these. By the way, here is a big list of business listings – with their DR and traffic.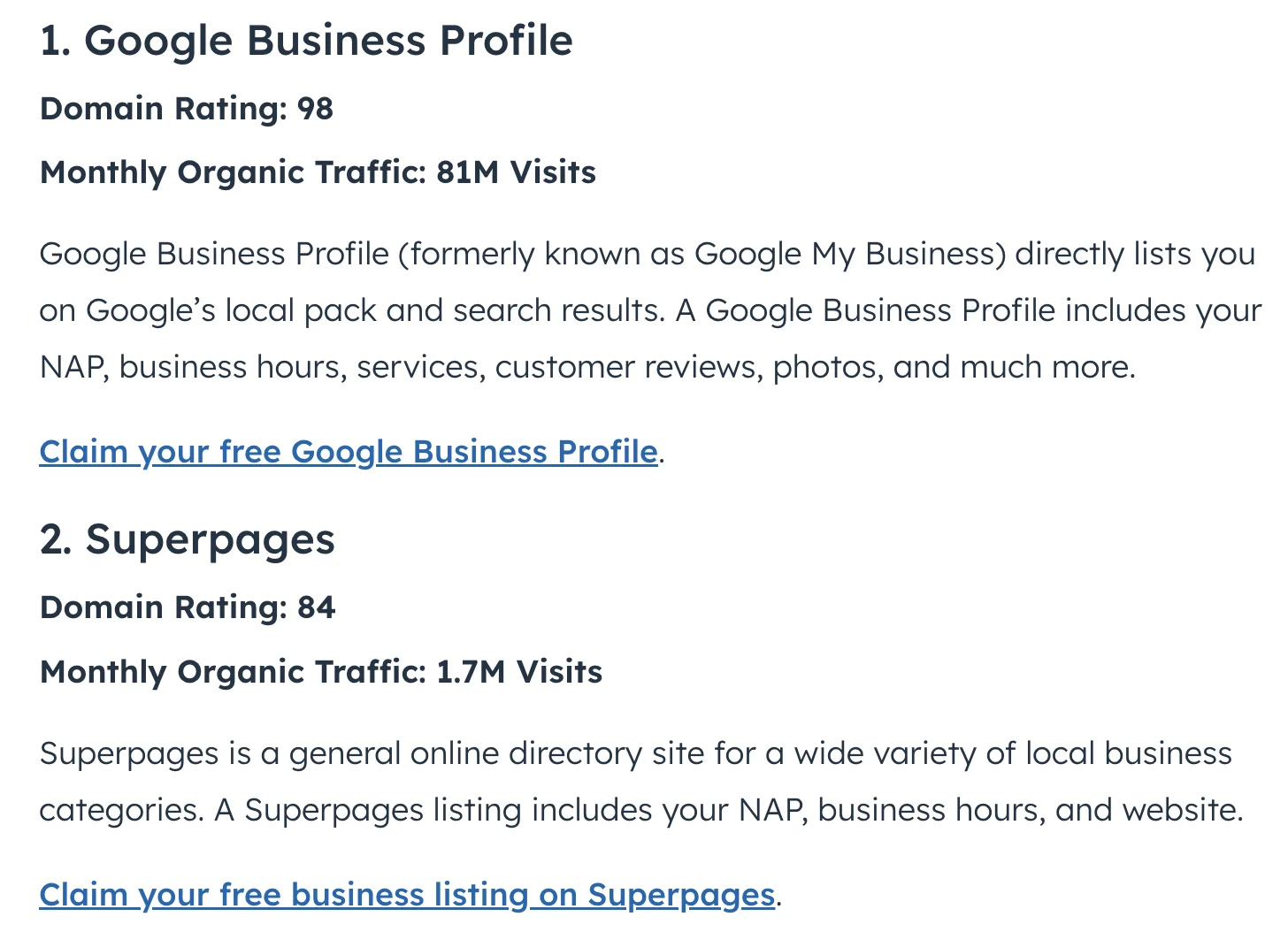 Forums and Communities
Places like Quora or niche-specific forums are all about discussion. Engage, answer questions, and have your website link in your profile. It's a subtle way to guide interested parties to your site. For example, the picture is from Blackhatworld forum – the biggest forum-community for SEO specialists.
Free Blog Commenting Sites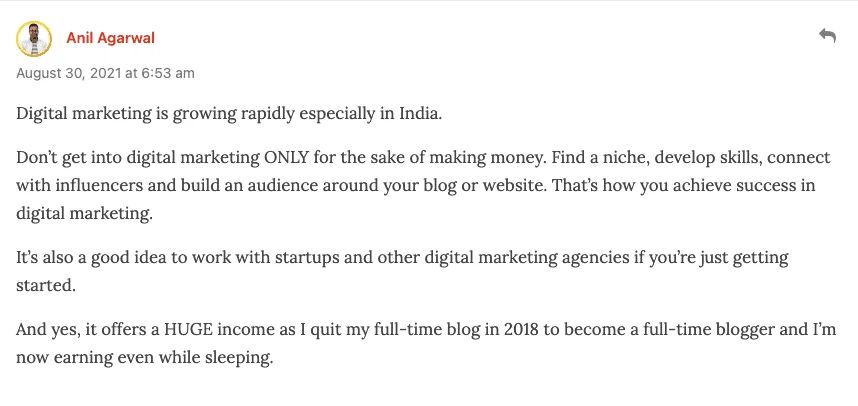 When reading a blog, have you noticed the comment section? Some allow you to leave a comment along with a website link. Engage with the post, drop a thoughtful comment, and include your link.
Content Sharing Platforms
Websites like Medium or SlideShare are all about content. Share something valuable, and there's a good chance readers might want more, leading them to click on your profile link. Steemit – is a good example of such sites. Here is a useful list with 10 must-know content sharing platforms.
Online Portfolio Sites
For creatives out there, sites like Behance or Dribbble are gold. Showcase your work, and naturally, viewers will be curious about you, leading them to your linked website.
Video Sharing sources
YouTube, anyone? It's not just about cat videos. Share content, tutorials, or reviews, and viewers interested in more can find your website link in your profile. Vimeo, Tiktok, youtube – are the most commonly used among them.
Guest Posting Blogs
If you love writing, many blogs accept guest posts. It's a two-way street: they get content, and you get to place your website link, usually at the end of your post. It's the harder task, because mostly such guest blogging sites don't allow to freely post profile links.
Press Release Websites
Got news about your business? Sites like PR Newswire, PR Log or  can help you spread the word. And the cherry on top? A link back to your website.
Remember, it's not just about dropping links. Engage, be genuine, and people will naturally want to know more about what you offer.
Profile Links Service
When it comes to SEO, you might feel swamped with options. Among the tools in the shed, there's the profile links service. So, what's the deal? How to choose the right one, and is it worth it?
Finding the Right Spots: These services will scout out the best places for your profile links, ensuring they're both relevant and top-notch. They have an experience in this field better than you.
Keeping Things Neat: Beyond just setting up, they'll also manage your profiles, making sure they remain active and genuine. Mostly, services offer a full-circle process, with each step being tested many times.
A Mix of Opportunities: The goal is to sprinkle your links across varied platforms, from social hubs to buzzing forums. They usually have their own database of such platforms – not 100, not 200, not even 1000. Much more so you can keep on ordering after the first purchase.
Now, before you jump on board, be picky. Look for services with clear processes, happy past clients, and avoid those flashing big promises with quick turnarounds. At NeedmyLink, we have this kind of profile backlinks service. WIth a free replacement guarantee for removal links (no one else offers) and indexing guarantee. It's about do-follow links from DR 80+ and traffic-rich websites.
Let's summarize
Profile links might seem like small fish in the big SEO pond, but they have their role. They help plant your flag across the web, building presence and sometimes even driving some extra traffic your way. Diversification of anchor-list and backlinks' profile is the main factor people keep on using them. Whether you're diving into profile link services or going solo, remember to be patient, and always aim to add value.
Frequently Asked Questions (FAQ)
What are do-follow profile creation sites?
Dofollow sites let links contribute to search rankings. In simple terms, they give your link a thumbs up. These links matter because they can give your site a push in search results. In the matter of profile links, there are both dofollow and nofollow links. As their main goal remains diversity, people use both types of links, including nofollow.
How can I find the best profile creation platforms?
It's a blend of research and using tools. Check for sites that match your topic and have a good reputation. Tools like Alexa, Ahrefs, Serpstat or Moz can offer insights. And don't forget to peek into expert blogs for their top picks.
Are all profile backlinks do-follow?
Nope. Many sites set their links to nofollow, which means they don't give them any ranking boost. It's about 60% links that are do-follow, the rest are NO follow. But they're also fine for this kind of backlinks.
How many profile links should be built to boost SEO?
There's no clear number. Focus on quality and relevance rather than sheer volume. It's better to have ten great links than a hundred mediocre ones. If you work with a low-competition niche – you have to build not many links to see the first results. The more competitive your niche is – the more backlinks you have to get every single month.
How to track profile links efficiety for SEO?
If you use only profile links – it's easy. Just track the targeted page you get links for. Is it ranking? Is it getting traffic yet? When you don't do anything else but profiles – all the ranking changes are the results of profile link building.