Creating a Payeer account is a straightforward process. Payeer is an online payment platform that allows you to send and receive money, make payments, and exchange currencies. Here are the steps to create a Payeer account:
1. Visit the Payeer Website:
Go to the official Payeer website at PAYEER | Bitcoin, Tether, Ethereum, Litecoin, Dash, Ripple, Bitcoin Cash..
2. Sign Up:
On the Payeer homepage, look for the "Create Account" or "Sign Up" button. Click on it to start the registration process.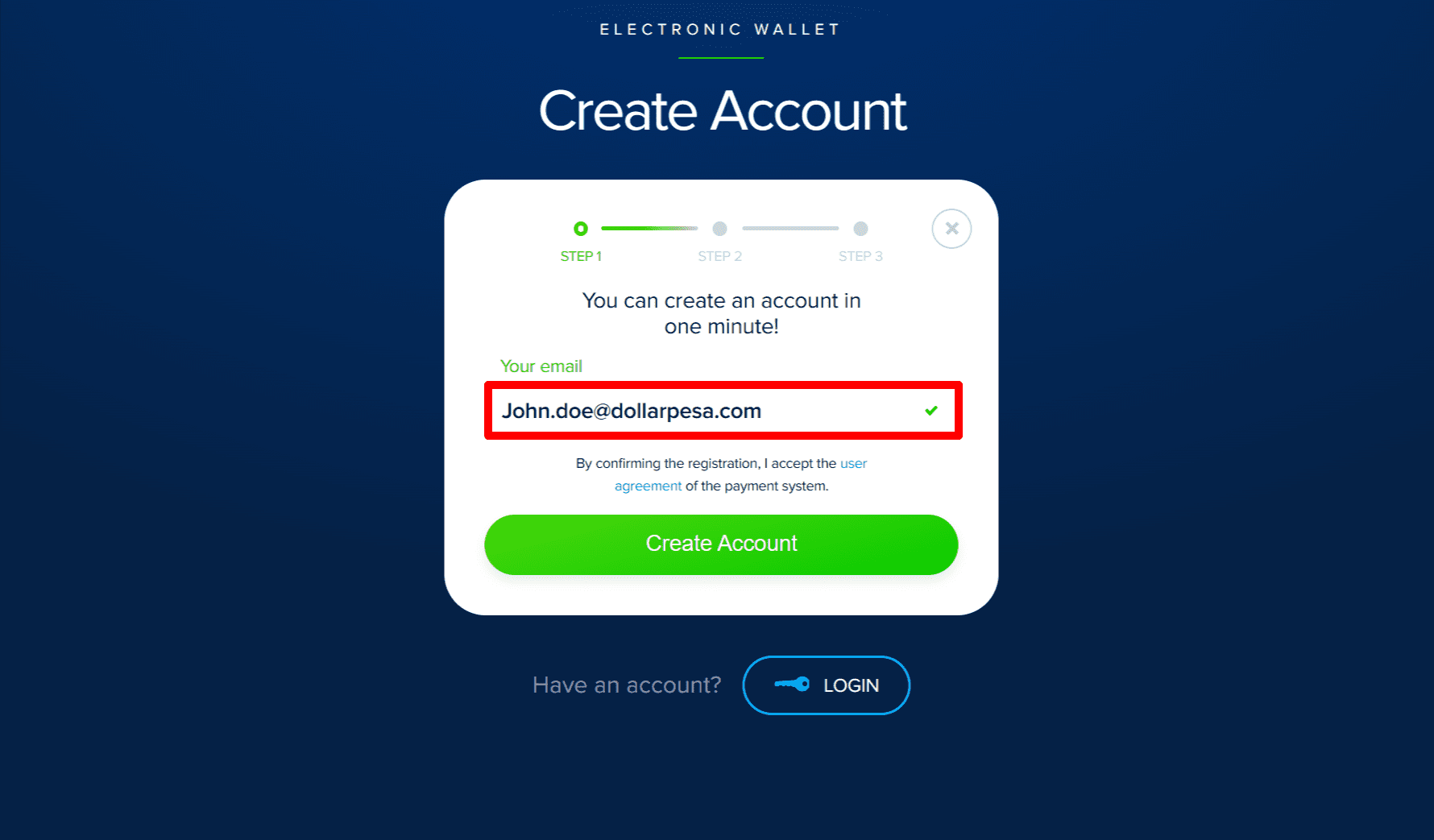 3. Fill in the Registration Form:
You will be presented with a registration form. You'll need to provide the following information:
– Your email address
– A secure password for your Payeer account
– A captcha code or other security verification
4. Agree to Terms and Conditions:
Read and accept the terms and conditions of using Payeer by checking the box provided.
5. Submit Registration:
After filling in the required information and agreeing to the terms, click the "Create Account" or "Sign Up" button to submit your registration.
6. Verification Email:
Payeer will send a verification email to the email address you provided during registration. Check your email inbox (including your spam folder) for a verification message from Payeer.
7. Verify Your Email:
Open the verification email and click on the link provided to verify your email address. This step is essential to activate your Payeer account.
8. Login to Your Account:
Once your email is verified, return to the Payeer website, and log in to your newly created account using your email address and password.
9. Set Up Security Measures:
Payeer may prompt you to set up additional security measures, such as two-factor authentication (2FA) for added account security. Follow the instructions to set up these security features if desired.
10. Complete Your Profile:
After logging in, you may be required to complete your profile by providing additional information, such as your full name, contact details, and other personal details.
11. Fund Your Payeer Account:
To start using your Payeer account for transactions, you'll need to fund it. You can add funds using various methods, including bank transfers, credit/debit cards, and other electronic payment options, depending on your region.
Once you've completed these steps, you should have a fully functional Payeer account, and you can begin using it for various online financial transactions and currency exchanges. Be sure to use strong and secure passwords for your account and enable any recommended security features to protect your funds.