Let's face it; building high-quality backlinks in 2023 is not easy. For starters, it's now harder than ever to get replies from website owners when doing outreach for links. Besides, some of the best free link building tools available today are expensive and beyond the reach of the average online business.
But don't let that discourage you from working towards improving your site's off-page SEO. Remember, there are still plenty of benefits of ranking higher on Google.
In this post, we show you the top 10  best free link building tools you can use in 2023. Some are completely free, while others offer a free account that you can upgrade when you're ready for more advanced features. Finally, some tools offer a free trial that ends after a given period or after exhausting the allocated resources.
What are some free link building tools?
If you'd like to grow your backlink profile (and ultimately organic traffic) for cheap this year, our guide is all you need. Let's dive in!
Google Alerts
Google receives around 63,000 search queries every second. The potential these numbers provide is phenomenal.
Luckily, you can now harness this power by collecting market trends on your company using Google Alerts. This free content monitoring service sends you notifications each time your brand's name (or any other keyword you're tracking) is mentioned on the web.
The customization options with Google Alerts are almost endless. For example, you can set it up to track any keyword relevant to your brand or even your competitors. The process of setting this up takes only a few seconds and you can create as many alerts as you want.
For free link building purposes, Google Alerts makes it easier to discover hot new topics or trends in your niche that you could write on and attract backlinks. You can also identify websites that mention your brand unlinked for potential backlinking opportunities.
Majestic SEO
Majestic SEO is best known for helping SEOs analyse backlinks for quality and quantity. It tells you which backlinks are worth pursuing and those to leave out based on metrics such as Trust Flow, Citation Flow and Link Context.
A Trust Flow score essentially indicates the quality of backlinks. The higher the score, the higher the quality of that backlink.
A Citation Flow typically scores the number of backlinks pointing to a page without giving any weight to the quality of the links.
Finally, Link Context is a recently added feature that allows you to see the backlink's position in the text, images on the page, link density score, and other links within the page.
Majestic SEO offers a free version that you can use for basic domain lookups for aspects such as trust and citation flow and backlink profile. A 7-day money back guarantee is also available to new customers who would like to try the tool's Lite and Pro plans risk-free.
Ahrefs Broken Link Checker
As the name infers, this tool scours your site and picks out broken outbound and inbound links. It's particularly packed with several useful features to help you instantly locate broken outbound links on your pages that could be harming your SEO.
Similarly, Ahrefs Broken Link Checker shows broken inbound links so you can replace or redirect them elsewhere for improved navigation and crawlability of your site.
Finally, use this tool to identify your competitors' most linked to pages that are broken. Create something similar and ask those linking to those dead pages to consider your fresh resource instead.
Ahrefs Broken Link Checker is available for free.
Top 10 Free Link Building Tools For SEO in 2023

Hunter.io is an excellent tool that helps you capture email addresses of owners of websites that you'd like to target for backlinks. In addition, it allows you to verify returned email addresses using its email verifier feature.
Hunter.io allows 25 free email searches and 50 email verifications per month. If this isn't enough for you, check out the tool's pricing plans that allow for a higher number of searches.
Snov.io
Snov.io is another useful freemium tool that allows you to find and verify email addresses of websites that offer backlinking opportunities. What's more, you can use its emailing platform to contact site owners and also track opens and replies.
Currently, Snov.io offers a forever free plan with 50 free email verification checks and 100 recipients per month.
SEMRush
SEMrush is a powerful SEO tool that offers 50+ features to help you analyze backlinks, find keywords, audit technical SEO aspects, and track daily SERP positions.
The Backlink Analytics tool provides useful information such as backlink geo-location, quality and authority score. You can use data collected to guide your free link building campaigns and improve search engine rankings.
Another important tool is the Backlink Audit which helps you weed out backlinks that may harm your search engine rankings by removing or disavowing them.
SEMRush offers three main plans which you can try for free for 7 days. Thereafter, your account will be demoted to a free account with limited functionality. For example, you can generate only 10 analytics reports per day, create and manage just one project and track a maximum of 10 keywords using the free account.
Link Whisper
Link Whisper is a simple tool that offers intelligent suggestions for internal free link building. Unlike anything we've seen in the market yet, it just doesn't give suggestions but also considers the relevance of the links.
But that's not all! Link Whisper also identifies broken links and recommends what to do with them. It also generates reports showing you which pages have little to no internal links pointing to them as well as how many links are coming from each article.
You can use Link Whisper for free or upgrade to its paid version to enjoy more advanced features that include automated internal link placement and anchor text selection. We love it so much we use it ourselves!
Disavow.it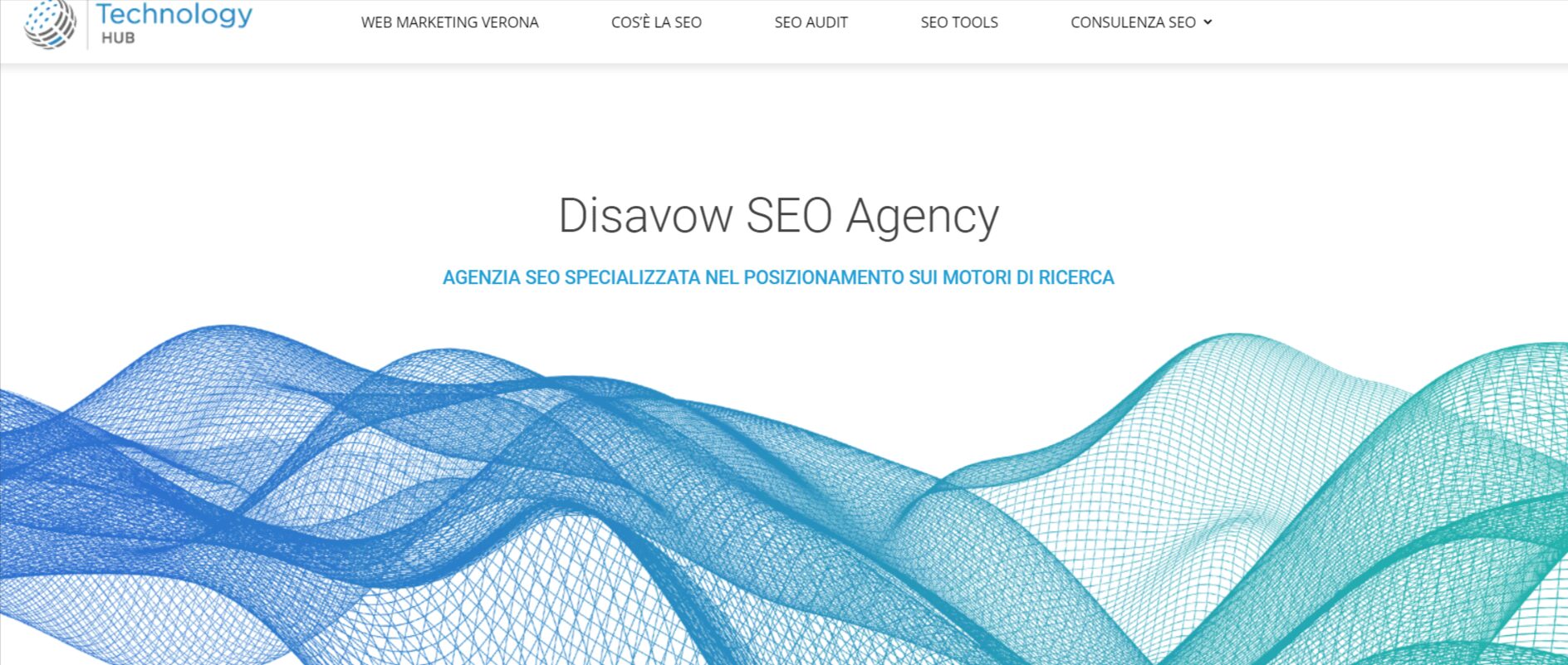 Disavow.it is a free tool that allows website owners to denounce association with any backlinks that may harm their search engine ranking. This usually occurs when your site gets backlinks from domains or pages that employ questionable SEO practices.
With Disavow.it, you will easily compile all potentially harmful backlinks, which it then submits to Google asking it to disregard them.
Surprisingly, this tool is completely free to use!
Check My Links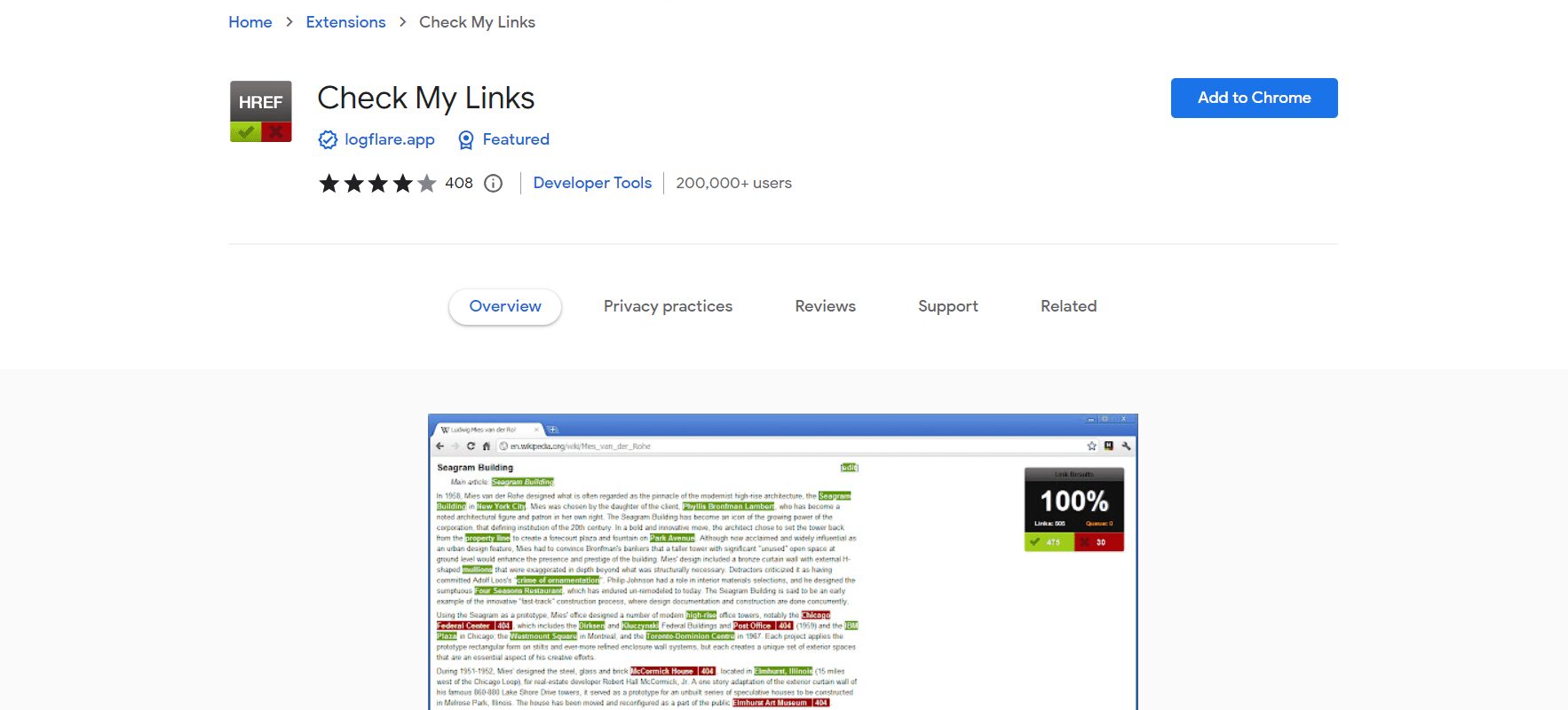 Check My Links is a free Chrome browser extension that scans website pages for broken links. If you're running a broken link building campaign, this tool can truly be super useful.
To unearth backlinking opportunities using Check My Links, install the extension in your Google Chrome browser. Thereafter, comb through websites where you'd link to solicit links from to see if they have any broken outbound links.
You can then notify owners about it and offer a solution in the form of another alternative resource available on your website. Because you will be helping them improve their site's user experience and SEO, most webmasters will rarely hesitate to reward you with a link back to your website.
Mozbar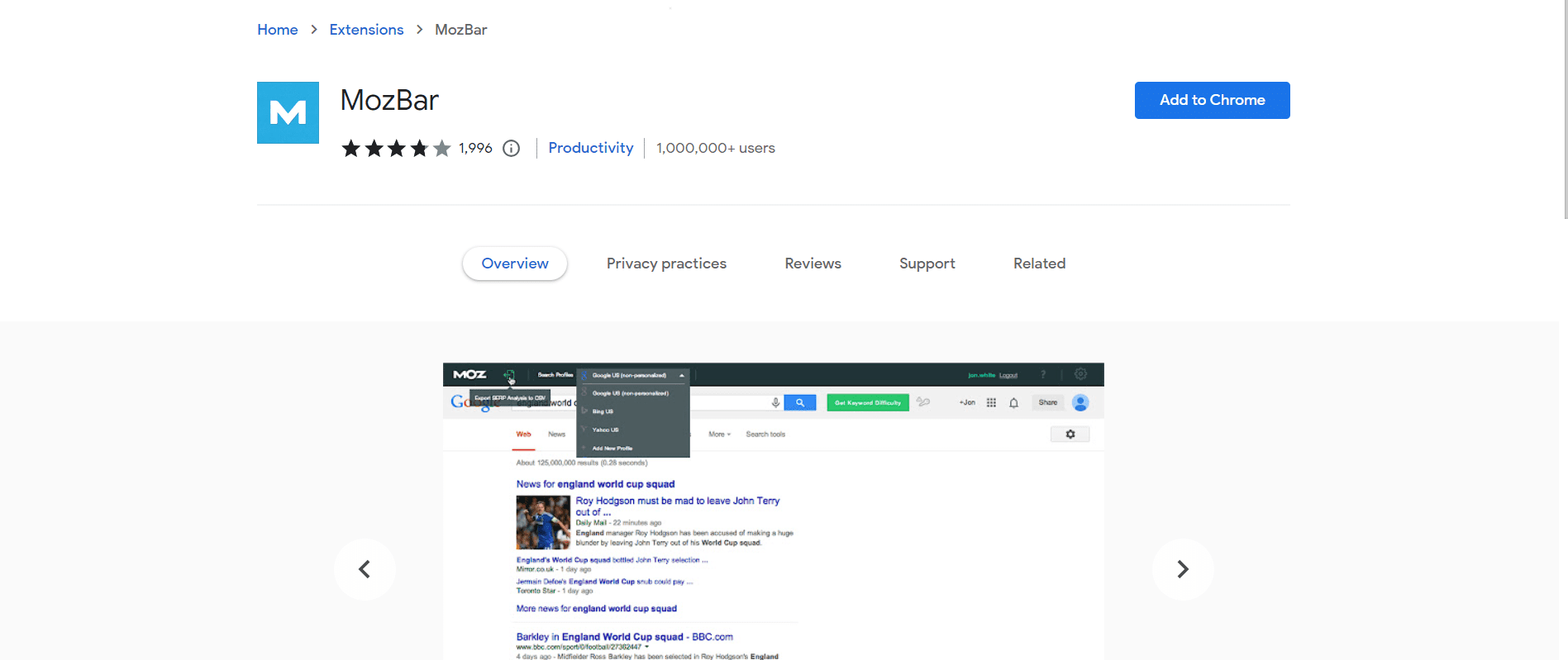 Mozbar is another free Chrome extension with multiple functions. The tool provides you with insights about a webpage, which you can use to determine its quality.
Using Mozbar is very easy. Click on the extension to view the Domain Authority, Page Authority and Spam score of the website you've visited. Mozbar instantly returns these metrics so you can know whether it's worth going ahead with the link acquisition process or not.
No More Excuses. It's Time To Build Backlinks!
A lot of webmasters avoid free link building due to the cost of the tools involved. Now you have no excuse with all the available free options we just shared with you in this article.
Even so, you will still need to put in significant effort to score good links that drive the needle and boost your positions on SERPs.
As always, we are happy to take the burden of free link building from your shoulders so you can focus on what you do best; running your business. If you're looking for a proven SEO company that walks the talk and specialises in bespoke free link building, then Profit Engine is your best bet.
Hire us today and watch your organic traffic and revenue skyrocket right in front of your eyes!
Top 10 Free Link Building Tools For SEO in 2023
Top 10 Free Link Building Tools For SEO in 2023
Top 10 Free Link Building Tools For SEO in 2023
Top 10 Free Link Building Tools For SEO in 2023
Top 10 Free Link Building Tools For SEO in 2023