We're excited to announce our latest exchange bonus – you can now enjoy a bonus of 5% on all Pyypl to Perfect Money USD transactions! Don't miss out on this limited-time offer and take advantage of our fast and secure exchange service.
DollarPesa, a digital currency exchange platform, is best to announce a limited-time offer that will undoubtedly captivate the attention of our valued customers. Effective immediately, users can enjoy an exclusive bonus of 5% on all Pyypl to Perfect Money USD transactions!
---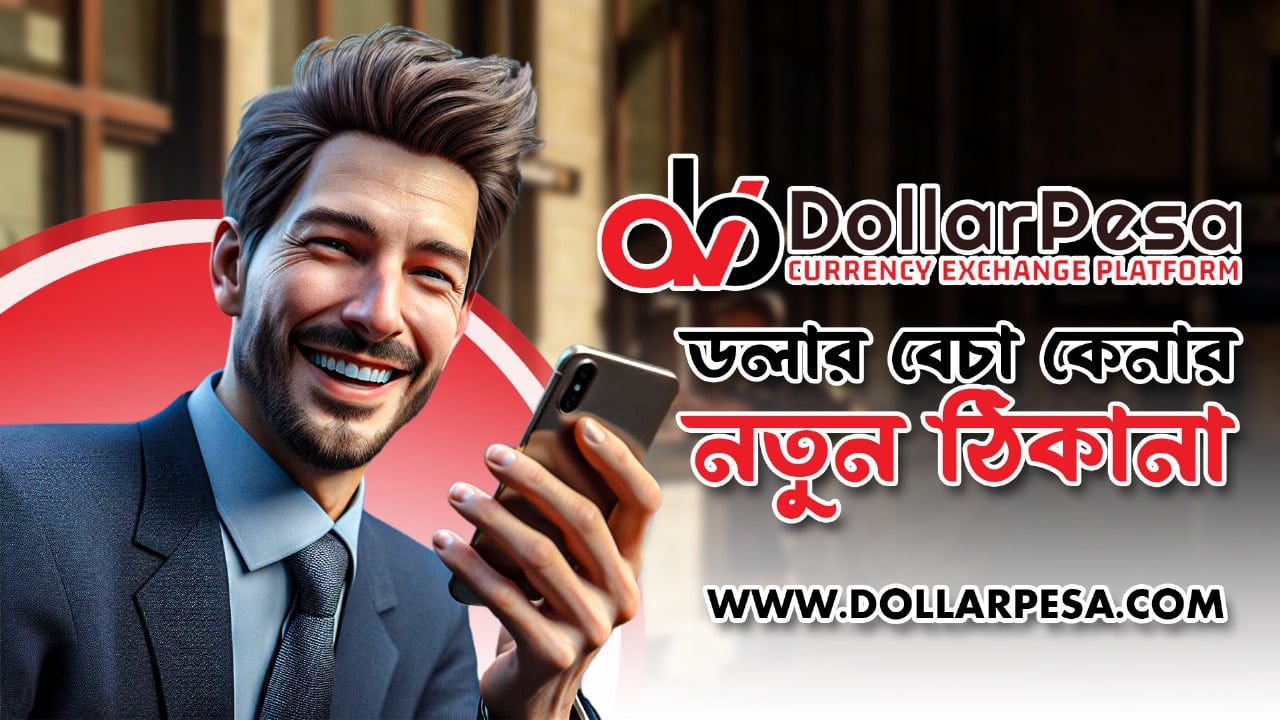 What is DollarPesa?
Dollarpesa is a Digital dollar buy sell & cryptocurrency exchange that allows you to buy and sell cryptocurrency safely and securely. It is a user-friendly platform that is easy to use and has a variety of features that make it the perfect choice for those looking to exchange cryptocurrency.
History and Background
Dollarpesa is Digital Dollar buy sell & cryptocurrency Currency exchange platform that was founded in 2016 by Mohammed Yousuf Syed, The Dollarpesa, Digital Dollar buy sell, Website was launched in 2016 and is headquartered in United Kingdom.
---
Exchange Pyypl to Perfect Money with a Bonus of 5%!
At DollarPesa, we continuously strive to provide our customers with the most convenient and rewarding exchange services. This bonus offer is a testament to our commitment to delivering exceptional value to our esteemed clientele. Now, you have the opportunity to maximize your gains while utilizing our fast and secure exchange service.
Our platform prides itself on offering a seamless and user-friendly experience, ensuring that your transactions are executed swiftly and efficiently. Whether you are an experienced trader or a novice in the world of digital currencies, DollarPesa is here to cater to your needs.
---

What Is Pyypl?
Pyypl is a digital wallet that allows people around the world to securely use their money online. By connecting any smartphone owner to the financial system, Pyypl acts as an internationally accepted prepaid Mastercard. With no extra paperwork required, you can use the card to shop, transfer money internationally, pay bills, and much more. 
Getting started with Pyypl
If you're unable to open a traditional bank account or are simply looking for an alternate payment method, simply follow the steps below to get your Pyypl Mastercard:
Download the Pyypl app on the Google Play store or App Store
Sign up with a valid ID or passport
Create a unique passcode to keep your app secure
Take a quick selfie for face ID verification
That's it. Once your registration is complete, simply top up your Pyypl app through a debit card, a bank account, a mobile wallet or through one of the 2000+ kiosks around the UAE and use it online or in stores anywhere in the world. Top up methods vary by country, so make sure to check your available methods by visiting the Pyypl website.
Download Pyypl and get started by clicking here.
---

What is Perfect Money?
Perfect Money is an online payment system that allows users to make financial transactions in a secure and anonymous manner. It is designed to facilitate the transfer of funds between individuals and businesses in a variety of forms, including electronic currencies, bank wires, and prepaid debit cards.
To use Perfect Money, users need to create an account on the website by providing personal information, such as name, email address, and password. Once the account is created, users can log in and start making transactions, such as deposits, withdrawals, and transfers. Perfect Money also includes features such as account management, transaction history, and customer support. To reveal all benefits of using this payment system, please, create a Perfect Money account through the button below.
How to register an account in the Perfect Money payment system?
To register an account on the Perfect Money payment system, you can follow these steps:
Go to the Perfect Money website and click on the "Sign Up" button.
Fill out the registration form with your personal information, including your name, email address, phone and a secure password.
Read and accept the terms of service and privacy policy.
Click on the "Register" button to complete the registration process.
Verify your email address by clicking on the verification link sent to your email address.
Once your email address is verified, you can log in to your account and start using the Perfect Money payment system, for example, Pyypl to Perfect Money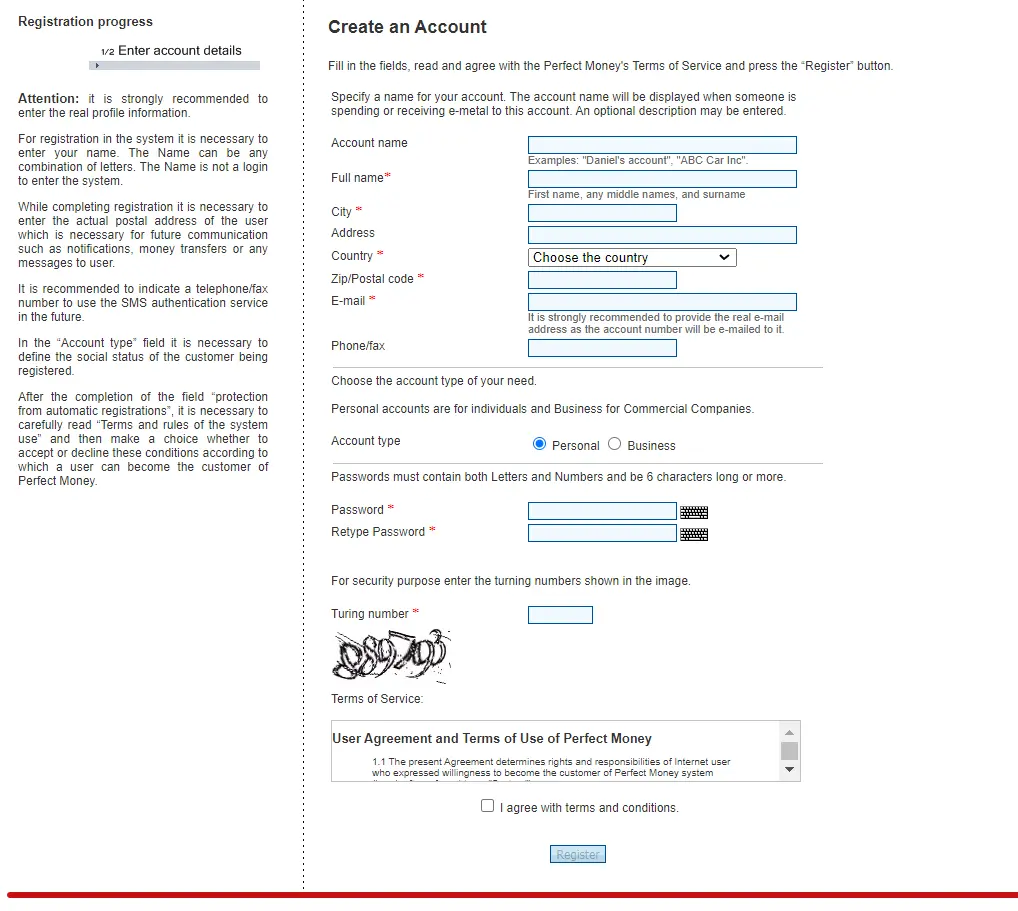 Note that, Perfect Money may require you to verify your identity before being able to use the full feature of the account. This usually involves providing a valid government-issued ID and a proof of address.
---
Here's how you can take advantage of this Pyypl To Perfect Money incredible offer:
1. Visit our website at www.dollarpesa.com and create an account if you haven't already done so.
2. Ensure that you have Pyypl in your wallet.
3. Initiate an exchange from Pyypl to Perfect Money USD.
4. Sit back and relax as our advanced system processes your transaction swiftly.
5. Enjoy the additional 5% bonus credited directly to your Perfect Money USD balance.
It is important to note that this offer is valid for a limited time only and will be available until the stock runs out. Don't miss out on this fantastic opportunity to enhance your exchange experience and boost your earnings. Act now and seize the benefits that DollarPesa has to offer!
To learn more about DollarPesa and our range of services, please visit our website at www.dollarpesa.com. Our dedicated customer support team is also available round the clock to assist you with any queries or concerns you may have.
---
NOTE: This offer is valid until the stock runs out!