Fiverr is an online marketplace that connects buyers and sellers worldwide, offering a wide range of digital services such as logo design, content writing, video editing, and voice-over services. With a user-friendly interface and affordable prices, it has become a popular choice for freelancers and clients seeking quality services in various creative and professional fields. This article delves into Fiverr's intricacies, features, marketplace dynamics, and provides insights for sellers and buyers to make the most of their experience on the platform.
1. Introduction to Fiverr
1.1 What is Fiverr?
Fiverr is your one-stop-shop for freelancers offering all sorts of services, from graphic design to voice-overs to programming. It's like a virtual marketplace connecting talented individuals with those in need of their skills. Whether you're a business owner looking for a logo or a musician in need of a jingle, Fiverr has got you covered.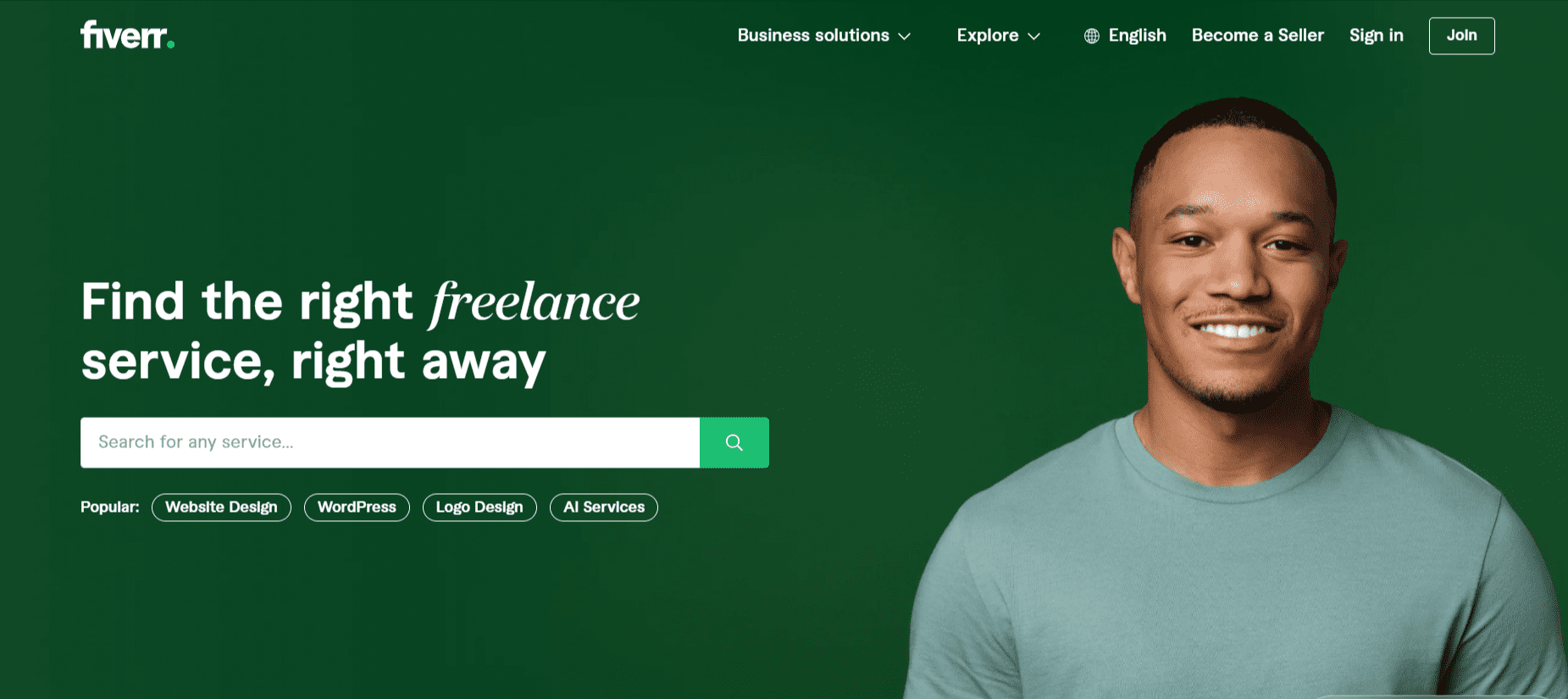 1.2 History and Evolution of Fiverr
Fiverr was founded back in 2010 with the idea of providing a platform for people to offer services starting at just $5. Over the years, it has grown into a massive global community with millions of freelancers and buyers. Fiverr has continuously evolved, adding new categories, tools, and features to meet the changing needs of its users. It's impressive to see how a simple concept has transformed into a thriving ecosystem of creative professionals.
2. Understanding the Fiverr Marketplace
2.1 Overview of the Fiverr Platform
The Fiverr platform is where the magic happens. It's an online marketplace where buyers can browse through thousands of services and connect with sellers. The platform provides a secure environment with built-in communication tools and payment systems to ensure smooth transactions.
2.2 Key Features and Functionality
Fiverr offers a range of features to make the freelance experience enjoyable and efficient. From customizable gig packages to real-time messaging, they've got it all covered. The platform also provides tools for sellers to showcase their work through portfolio galleries and video introductions. Plus, Fiverr's rating and review system allows buyers to make informed decisions when choosing a freelancer.
2.3 Navigating the Fiverr Website
Navigating the Fiverr website is as easy as finding your way through a well-designed maze. The homepage provides an array of categories and subcategories to explore. You can refine your search based on budget, delivery time, and other preferences. Once you find a freelancer that catches your eye, simply click on their gig to learn more and start a conversation.
3. Exploring the Range of Services on Fiverr
3.1 Categories and Subcategories on Fiverr
Fiverr is a treasure trove of services, organized into various categories such as Graphics & Design, Writing & Translation, Music & Audio, and many more. Each category has several subcategories, allowing you to narrow down your search and find the perfect freelancer for your needs.
3.2 Popular Services on Fiverr
Some of the most popular services on Fiverr include logo design, social media marketing, video editing, and website development. But don't be fooled; there's much more to explore. You might stumble upon someone offering to write your name in calligraphy or even a tarot card reading. The possibilities are endless!
3.3 Unique Offerings and Specializations
One of the fantastic things about Fiverr is the vast array of unique offerings and specialized services available. You'll find freelancers with niche skills like creating personalized wedding vows, designing custom crochet patterns, or providing voice-overs in obscure languages. It's a virtual smorgasbord of talent and creativity.
4. How Fiverr Works: The Seller Perspective
4.1 Setting Up a Seller Account
If you're a freelancer looking to join the Fiverr community, setting up a seller account is a breeze. Simply create a profile, list your skills, and showcase examples of your work. Don't forget to add a touch of personality to your profile description because let's face it, clients want to work with people, not robots.
4.2 Creating Gig Listings
Gigs are the heart and soul of Fiverr. A gig is essentially a service offering, and as a seller, you can create multiple gigs to showcase your diverse skills. When creating a gig listing, make it stand out with clear descriptions, enticing visuals, and competitive pricing. Remember, first impressions matter!
4.3 Managing Orders and Deliveries
Once your gig is live, orders will start flowing in. Fiverr provides a user-friendly interface for managing your orders, tracking progress, and communicating with buyers. Timely delivery and excellent customer service are key to building a solid reputation as a seller on Fiverr.
4.4 Building a Reputation and Earning Reviews
On Fiverr, reputation is everything. Buyers rely heavily on reviews and ratings when choosing a freelancer. So, going above and beyond to deliver exceptional work is crucial. Earn those five-star reviews, and you'll see your freelance career flourish on Fiverr. Who knows? Maybe one day you'll be featured on their homepage as a top-rated seller.
So, whether you're looking to hire a pro for a specific task or showcase your skills to the world, Fiverr is the place to be. Embrace the possibilities, connect with talented individuals, and let the freelance adventure begin. Happy gig hunting!
5. How Fiverr Works: The Buyer Perspective
5.1 Registering as a Buyer
When you decide to dip your toes into the magical world of Fiverr, the first step is to become a registered buyer. Luckily, it's as easy as pie. Just fill out a few details, create a username that reflects your inner awesomeness, and voila! You're ready to start exploring the marketplace.
5.2 Searching and Browsing Services
Now the real fun begins. Fiverr boasts a smorgasbord of services that will make your head spin with delight. From graphic design to voiceover work to even hiring a virtual assistant, it's like having a genie in your pocket. Use the search bar to find the exact service you need, or go down the rabbit hole and browse through the categories until you find the perfect match.
5.3 Placing Orders and Communicating with Sellers
Once you've found that unicorn of a seller who makes your heart skip a beat, it's time to place an order. This is where you'll provide all the necessary details, requirements, and any specific requests you may have. And fear not, if you have questions or need clarification, Fiverr makes it a breeze to communicate with sellers through their messaging system. It's like a virtual coffee chat without the coffee breath.
5.4 Reviewing and Rating Sellers
Now, let's talk about the power you hold in your hands. After your order is complete, you have the opportunity to review and rate the seller. This is your moment to shine and let the world know about your Fiverr adventure. Was the seller a superhero who delivered beyond expectations? Or did they leave you feeling like you were stuck in a Nicholas Cage movie? Don't hold back, be honest, and share your experience to help other buyers make informed decisions.
6. Tips for Success on Fiverr
6.1 Crafting an Effective Gig Description
When it comes to standing out in the Fiverr marketplace, a captivating gig description is your secret weapon. Think of it as your dating profile; you want to make a killer first impression. Be clear, concise, and sprinkle in a touch of personality (no need to hire a Shakespearean ghostwriter, though).
6.2 Setting Competitive Pricing
Ah, the age-old question: how much should I charge for my stellar services? Pricing on Fiverr is like a delicate dance. You want to find that sweet spot where your skills are valued, while still being competitive enough to attract buyers. Do some research, check out the competition, and find that perfect balance that makes both your wallet and your clients happy.
6.3 Promoting Your Services on Fiverr
Even the most talented folks need a little self-promotion now and then. Fiverr offers various tools to boost your visibility, like promoting your gigs through social media or leveraging their paid advertising options. Don't be shy, let the world know about your amazing skills, and watch those orders pour in like a monsoon in the Sahara.
6.4 Providing Exceptional Customer Service
Ah, the golden rule of any successful business – stellar customer service. Treat your buyers like the royalty they are, respond promptly to messages, and go that extra mile to deliver beyond expectations. Remember, a happy buyer is a repeat buyer, and word-of-mouth can work wonders in this magical land called Fiverr.
7. Pros and Cons of Using Fiverr
7.1 Advantages of Fiverr
Fiverr can be a game-changer for both buyers and sellers. It offers a vast pool of talented professionals from around the globe, with prices that won't make your wallet scream in agony. Plus, it's as easy as riding a unicycle while juggling flaming torches. It's a win-win-win!
7.2 Limitations and Potential Challenges
Like any enchanted journey, Fiverr does have its fair share of challenges. While it's a treasure trove of talented individuals, finding that gem among the pebbles can sometimes be a bit overwhelming. Communication barriers and potential delays can also be an issue when working with freelancers from different time zones. But hey, no adventure is complete without a few bumps along the way.
8. Conclusion: Is Fiverr the Right Platform for You?
So, dear reader, the time has come to answer the age-old question – is Fiverr the perfect match for you? If you're a buyer in search of affordable services from talented individuals and appreciate a user-friendly platform, then Fiverr might just be your knight in shining armor. Whether you need a logo, a jingle, or a legal document, Fiverr has you covered. So go forth, my friend, and let the Fiverr magic begin!
8. Conclusion: Is Fiverr the Right Platform for You?
In conclusion, Fiverr offers a convenient and accessible platform for individuals and businesses to connect with skilled freelancers and access a wide range of digital services. With its user-friendly interface, extensive service categories, and affordable pricing, Fiverr has established itself as a popular marketplace. However, it is important to weigh the pros and cons, consider your specific needs, and evaluate whether Fiverr aligns with your goals and expectations. By understanding the dynamics of the Fiverr marketplace and implementing effective strategies, both sellers and buyers can maximize their success on this platform. Whether you are looking to showcase your skills or find quality services, Fiverr can be a valuable resource for achieving your goals in the digital landscape.
FAQ
1. Can I trust the quality of services on Fiverr?
Fiverr ensures the quality of sellers' services through features like portfolio preview, reviews, and direct communication. It advises thorough review of a seller's profile, ratings, and feedback before purchasing to assess reliability and expertise. Additionally, Fiverr provides a resolution center for order process issues.
2. How does payment work on Fiverr?
When purchasing a service on Fiverr, you are required to pay upfront. Fiverr holds the payment in escrow until the order is completed and approved by the buyer. Once the buyer accepts the delivered work, the payment is released to the seller. Fiverr offers various payment options, including credit/debit cards, PayPal, and more, making it convenient for users to complete transactions securely.
3. How can I become a successful seller on Fiverr?
To increase your chances of success as a seller on Fiverr, it is crucial to create a compelling gig listing that clearly outlines your skills, expertise, and the value you can provide to buyers. Setting competitive prices, delivering high-quality work, and maintaining good communication with your clients are essential factors for building a positive reputation on the platform. It is also advisable to actively market your services outside of Fiverr and leverage social media platforms to attract potential buyers and stand out among the competition.
4. What is Fiverr and how does it work?
Fiverr is the world's largest marketplace for digital services where individuals or companies can go to find freelancers with a skill that suits their needs, and it is considered a "micro-task" site, where you can do relatively quick, small one-off tasks which they call "gigs."
6. How do I start working for Fiverr?
How it works
1. Create a Gig. Sign up for free, set up your Gig, and offer your work to our global audience.
2. Deliver great work. Get notified when you get an order and use our system to discuss details with customers.
3. Get paid. Get paid on time, every time. Payment is available for withdrawal as soon as it clears.
7. What is the fee for Fiverr?
Service fees are 5.5% of the purchase amount. For purchases under $75, an additional $2.50 small order fee will be applied.
8. Is Fiverr good for freelancers?
For each "gig" you can also offer Basic, Standard, and Premium options which often means more offerings and options that the freelancer can upsell to potential clients without having to have rate negotiation conversations. That alone is one reason the answer to "Is fiverr worth it" is yes!
9. What is Fiverr?
Fiverr is your one-stop-shop for freelancers offering all sorts of services, from graphic design to voice-overs to programming. It's like a virtual marketplace connecting talented individuals with those in need of their skills. Whether you're a business owner looking for a logo or a musician in need of a jingle, Fiverr has got you covered.
10. How safe is Fiverr?
While payments done through Fiverr are completely safe and secure, any payments outside of Fiverr are not guaranteed. Not only that but if any issues arise with your payment, we won't be able to assist you. Remember that asking for direct payments is an easy way for scam artists to steal your money or information.